Image
Product Name
Price
Add
Remove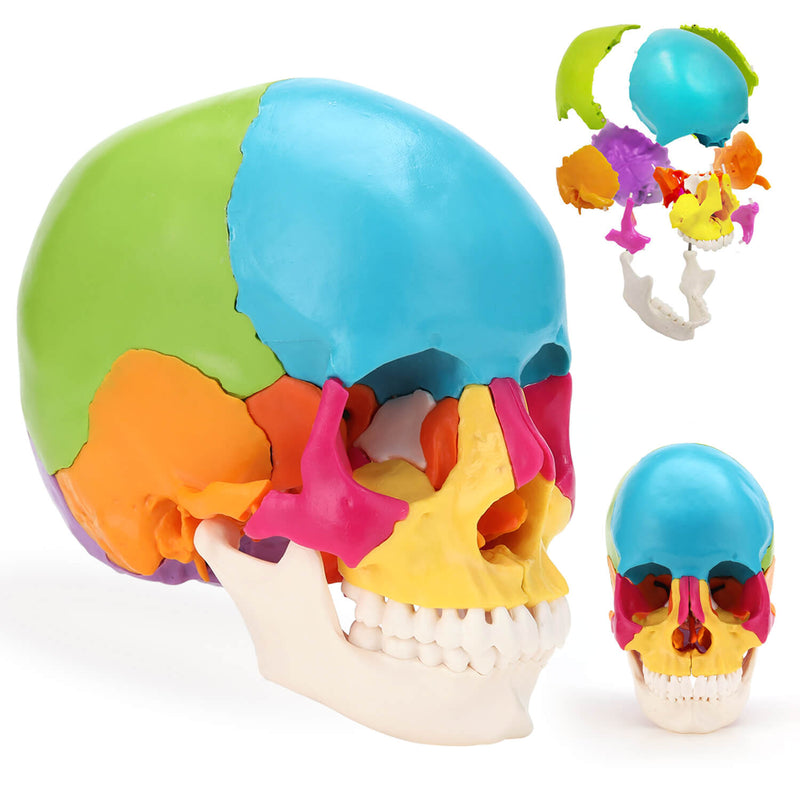 Colored Skull Model
This is a detachable colored skull model. and it has 7.67*5.9*5.11 inches and Includes 22 parts. The complex anatomical structure of the skull is easy to understand and visualize when it is disassembled into its 22 individual bones.
Shop Now
Suture Line Skull Model
it is separated into 3 pieces, the calvaria, base of the skull, and mandible can be separated. and also the suture line was hand-painted in color to make you distinguish the different areas easier.
Shop Now
Laser-Etched Fonts Skull Model
The laser-Etched fonts & numbers will never be smudged while our skin touches the number & fonts. The skull model is able to be clean and the number & font will Never be wiped off.
Shop Now